The Vermont Department for Children and Families (DCF) launched the Low Income Household Water Assistance Program (LIHWAP) to help eligible households pay their water and wastewater bills. As of September 2023, the program has been extended for another 6 months.
LIHWAP is a national program established by Congress under the Consolidated Appropriations Act of 2021 to help families experiencing financial hardship. Vermont has been allocated almost $2.1 million in one-time funding to provide assistance through LIHWAP.
Eligible households are those with gross household income below 60% of the state median income based on household size (see the Income Guidelines Table). Priority will be given to households whose water/wastewater has been disconnected or is at risk of being disconnected. Any overdue bill is eligible, regardless of date. In certain circumstances, customers can also apply for a one-time future payment. Note that even though the program runs for 2 years, a customer can only receive payment once.
Payments will be made directly to water and wastewater utilities. If a customer from your utility applies for LIHWAP, you will be contacted by DCF to complete the Certification Agreement and sign the Terms and Conditions in order to receive payment.
Customers can download/print the application at https://dcf.vermont.gov/benefits/hwa
Outreach to Customers
DCF is not doing any promotion of this program, so utilities are encouraged to reach out to customers who may be eligible. You can use the flyers and bill stuffers below.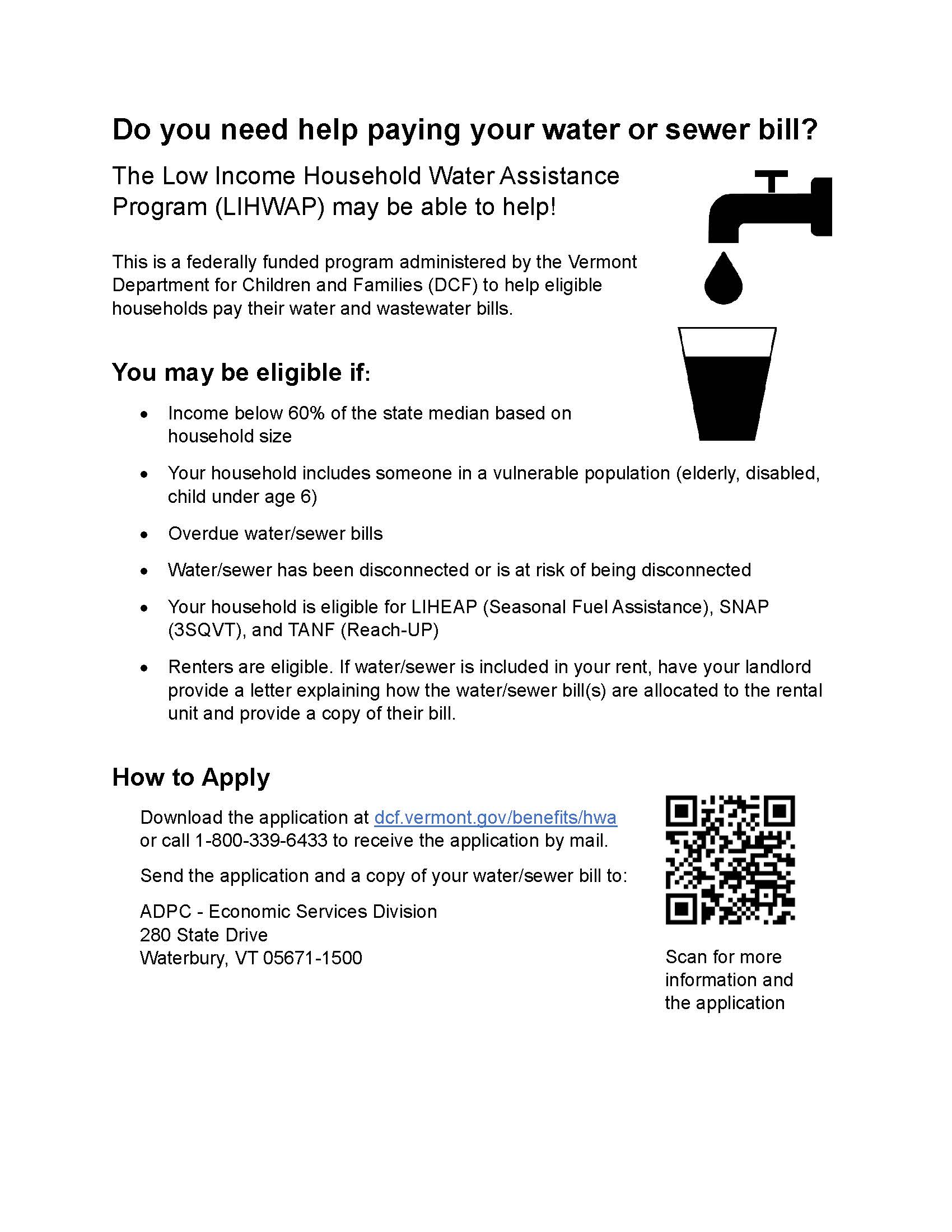 Bill Stuffer (one-third page)