Vermont Drinking Water Week
About
Some of the most plentiful and cleanest drinking water on the planet can be found here in Vermont. Our health and well-being are supported by safe and reliable drinking water supplies—and the water professionals working at water treatment facilities in nearly every town. Think about what life would be like without safe and reliable water.
Each year, the Vermont Drinking Water Week Committee provides interesting and thought-provoking concepts and activities for your students grades 4-6 during Drinking Water Week (the first full week of May).
Poster Contest
Students in grades 4, 5, and 6 can submit artwork that reflects this year's theme: Captain Water Drop (see photo to right).
Use this fact sheet to learn more about drinking water and develop your poster.
There will be a winner and honorable mention(s) for each grade level. Winners will receive a prize and their artwork will be printed on posters for distribution.
Submissions are due April 21, 2023.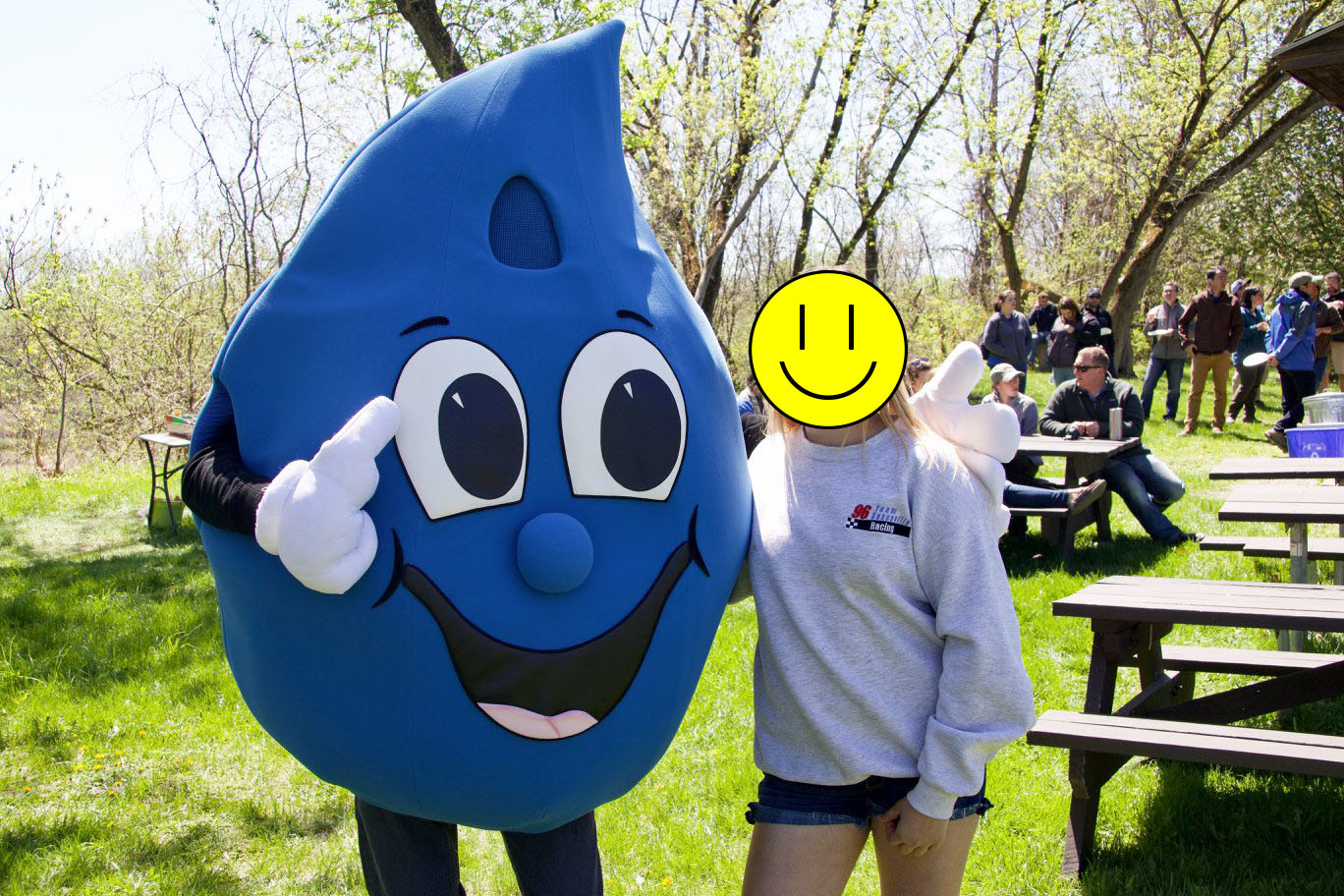 Rules
Student's artwork must be created for the sole purpose of this contest and without collaboration with other students. Please include the participating student's name, grade, teacher, school, and school's phone number on the back of the poster.
Artwork should be no larger than 8 ½" x 11". Artwork must be original and can be in any medium including hand-drawn, digitally created, photographs, collage; however, video cannot be accepted. Spelling counts.
The Committee discourages depicting single-use bottles in a positive light.
Submission
Please mail or deliver all entries to:
Vermont Drinking Water Week Committee
c/o Vermont Rural Water Association
20 Susie Wilson Rd, Suite B
Essex Junction, VT 05452
Or email scanned images to vermontdrinkingwaterweek@gmail.com
All mailed entries must be mailed in time to be received by close-of-business April 21, 2023. Contest winners will be announced on May 1.
Please be aware that by submitting an entry, participants agree to have their artwork and name used throughout the year in or on non-profit publications, web pages, social media, presentations and special events.
Drinking Water Week Fair
Unfortunately we will not be holding a field trip for Drinking Water Week 2023. Teachers who are interested in educational lessons about water resources are encouraged to use Vermont Rural Water's free teacher toolkits, which include PowerPoints, videos, and hands-on activities.
2022 Poster Contest Winners
The 2022 theme was Water to the Rescue. Congrats to the winners!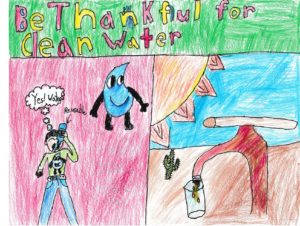 4th grade winner from Ludlow Elementary School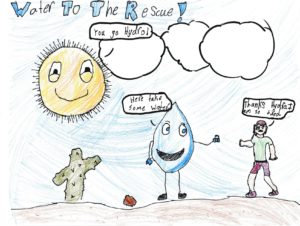 5th grade winner from Ludlow Elementary School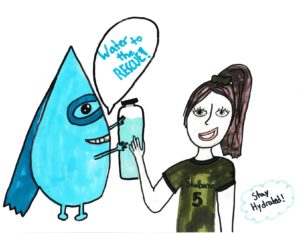 6th grade winner from Shelburne Community School
2021 Poster Contest Winners
The 2021 theme was Water Is Essential. Congrats to the winners!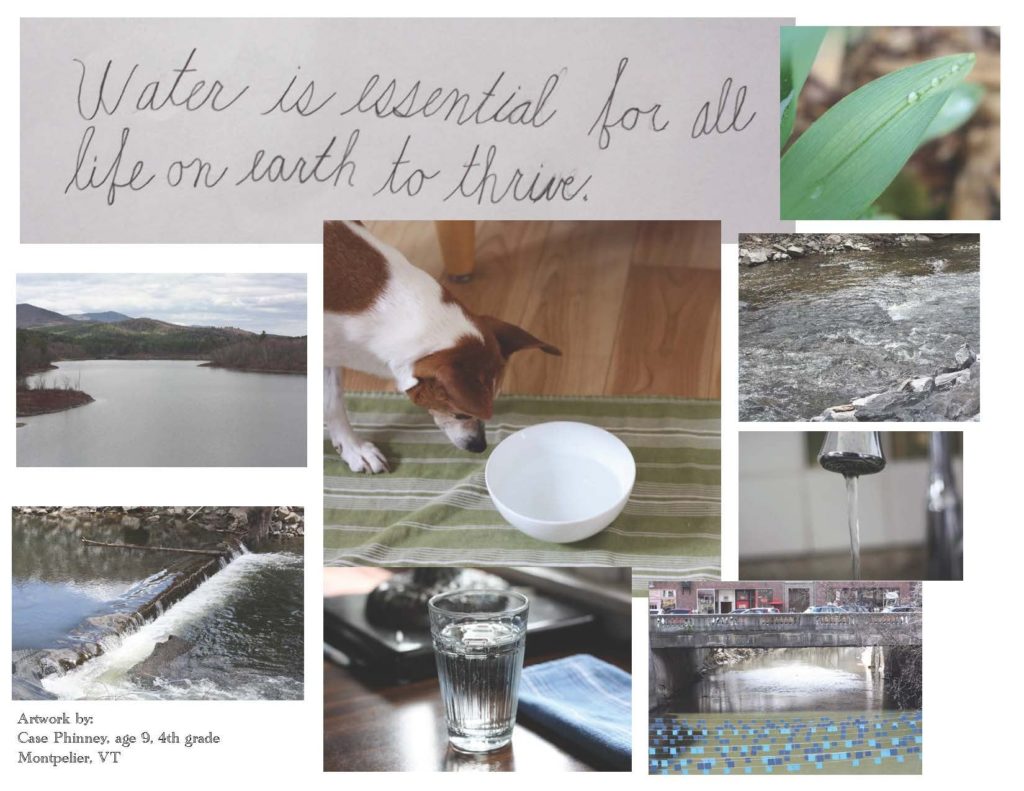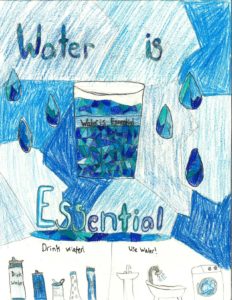 2020 Poster Contest Winners
The 2020 theme was "Water Sustains…"
Over 90 students submitted artwork to the contest. The winners received a Vermont State Park annual pass.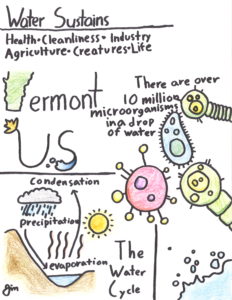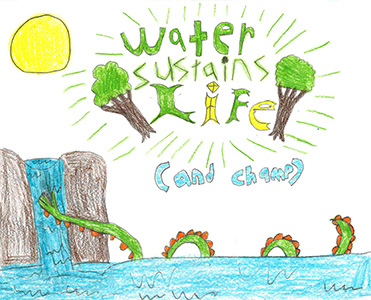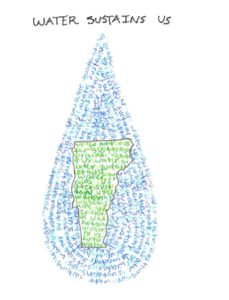 PSA
Since Vermont Drinking Water Week couldn't hold their usual fair in 2020, they put together this fun PSA. Check it out!