Vermont Drinking Water Week
About
Some of the most plentiful and cleanest drinking water on the planet can be found here in Vermont. Our health and well-being are supported by safe and reliable drinking water supplies—and the water professionals working at water treatment facilities in nearly every town. Think about what life would be like without safe and reliable water.
Each year, the Vermont Drinking Water Week Committee provides interesting and thought-provoking concepts and activities for your students grades 4-6 during Drinking Water Week (the first full week of May).
2022 Fair
Join us for the Drinking Water Week Fair on Friday, May 6, 2022, at Norwich University in Northfield, VT. For more information about the Fair, including how to sign-up, please contact Ashley Lucht at 802-861-0074 or email vermontdrinkingwaterweek@gmail.com. Reservations are required due to site limitations. Make reservations by Monday, April 25, 2022.
The Committee is excited for the return of an in-person fair this year, barring any significant changes to state-wide health directives or emergency orders, or weather. The committee understands there will be varying degrees of risk tolerance and will respect each school's comfort level with attending the fair. While still too early to finalize fair logistics, please know that committee members take the health and safety of all those in attendance very seriously.
Poster Contest
Students in grades 4, 5, and 6 can submit artwork that reflects the year's theme.
Use this fact sheet to learn more and develop your poster.
There will be a winner and honorable mention(s) for each grade level. Winners will receive a prize and their artwork will be printed on posters for distribution.
2022 Poster Contest Winners
The 2021 theme was Water to the Rescue. Congrats to the winners!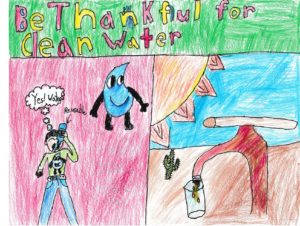 4th grade winner from Ludlow Elementary School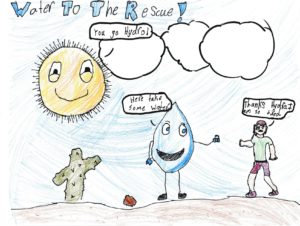 5th grade winner from Ludlow Elementary School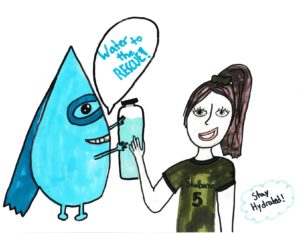 6th grade winner from Shelburne Community School
2021 Poster Contest Winners
The 2021 theme was Water Is Essential. Congrats to the winners!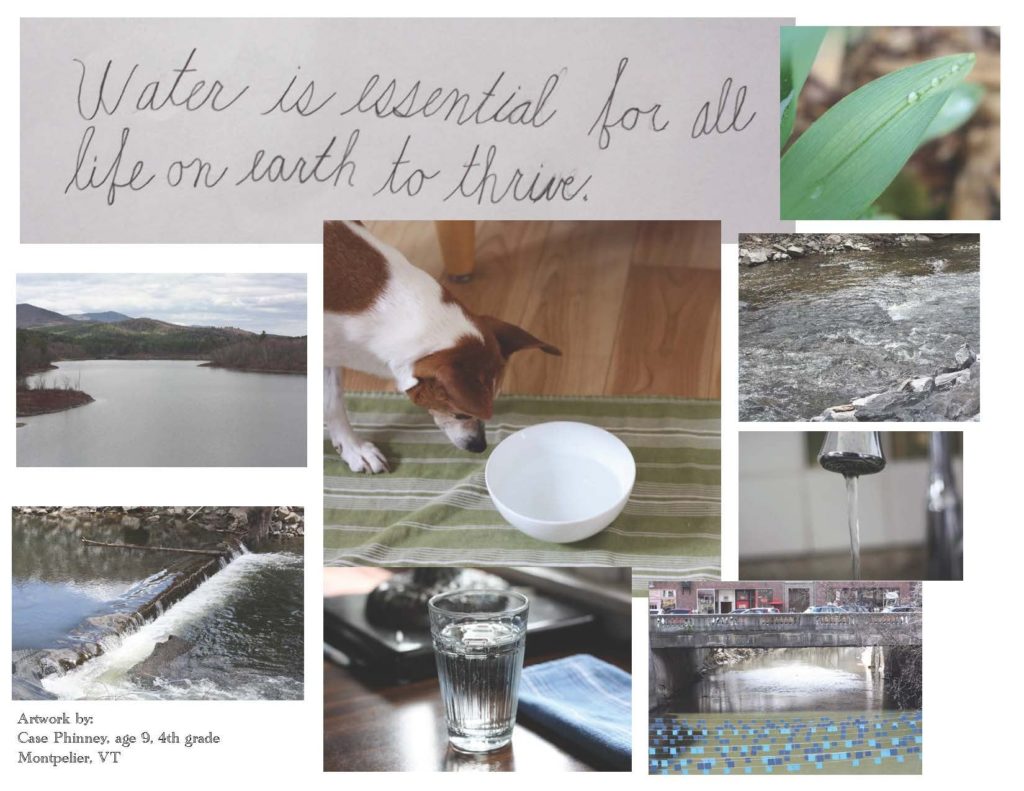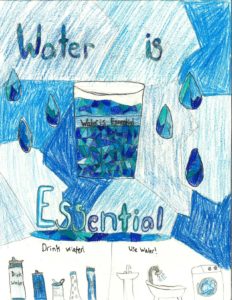 2020 Poster Contest Winners
The 2020 theme was "Water Sustains…"
Over 90 students submitted artwork to the contest. The winners received a Vermont State Park annual pass.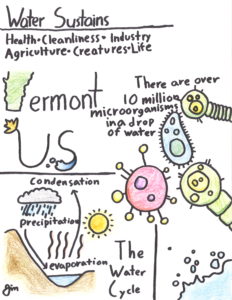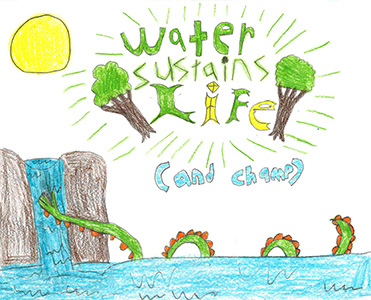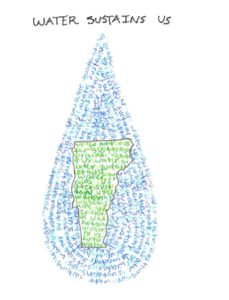 PSA
Since Vermont Drinking Water Week couldn't hold their usual fair in 2020, they put together this fun PSA. Check it out!