The drinking water and wastewater field is an in-demand career opportunity. Our water resources are being impacted by climate change and new contaminants like PFAS, and we need resourceful workers to tackle these complex challenges. New workers can help the industry modernize with emerging technology like AI, smart meters, and renewable energy generation.
Working in the drinking water and wastewater industry is very rewarding. You are providing  your community with essential services and protecting the environment.
Jobs in the water resource industry are steady and stable, with opportunity to advance. Pay and benefits have increased in recent years. Some jobs are part of a union.
Employers will often provide on-the-job training to those new to the industry. You can take classes with Vermont Rural Water to help you get the certifications you need. We also offer apprenticeships for new hires at water and wastewater systems.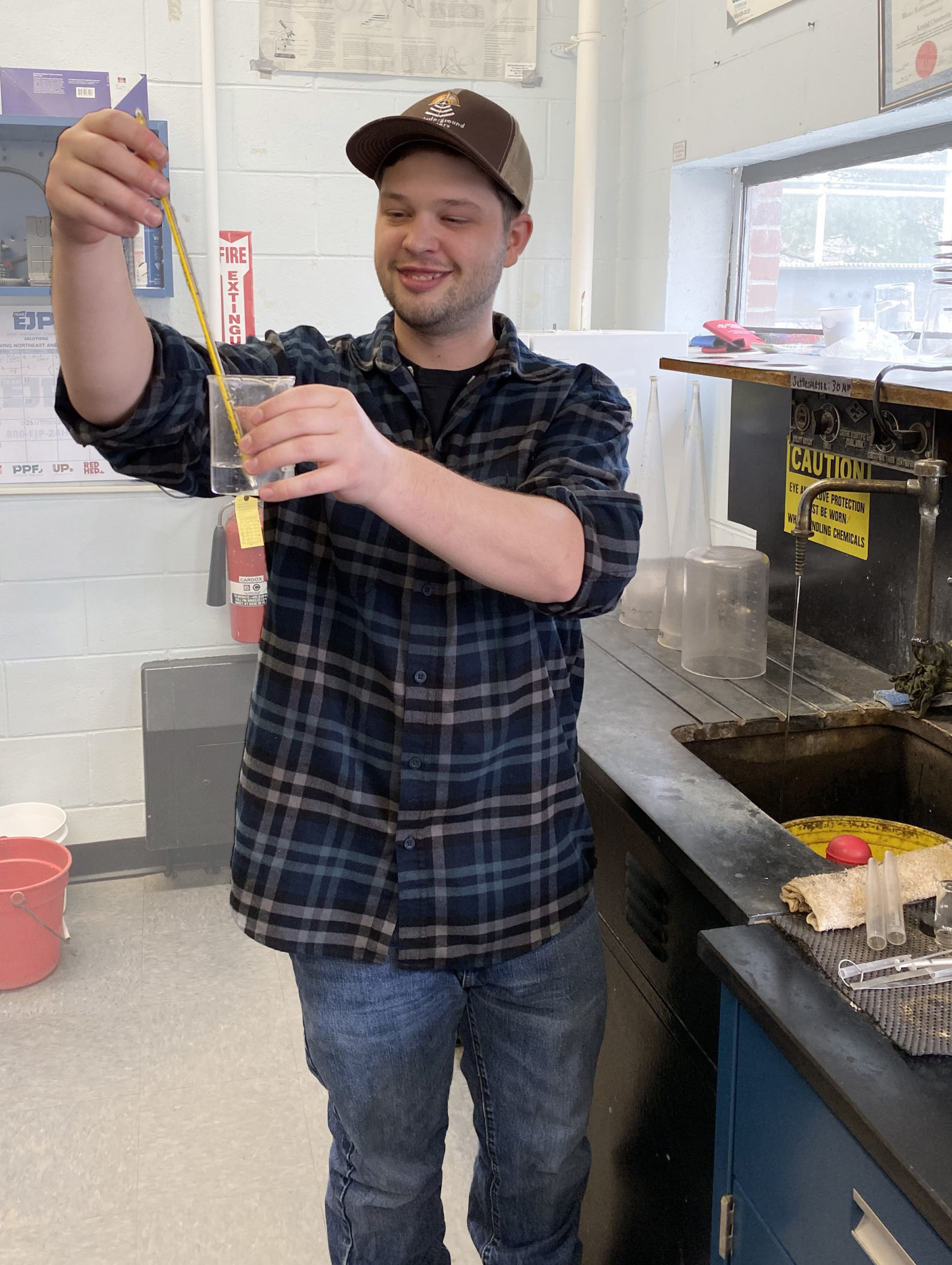 This might be a good career for you if…
…you like working with your hands
…you like doing something different every day
…you want to help your community
…you care about the environment
…you don't mind getting dirty
What Others Are Saying About Their Job
I like that I'm never doing the same thing all day.
I love helping people. We all do this because we care about our towns and their people and we want to deliver a good product.
It's a very rewarding job.
Drinking Water Treatment Operator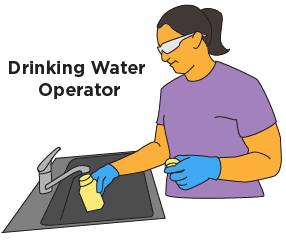 Responsible for ensuring the quality and safety of drinking water provided to homes, schools, and businesses

Treat water through disinfection, filtration, and/or other methods

Test water for pathogens and contaminants that could make people sick

Protect water sources (lakes, rivers, groundwater) from contamination

Follow the US Safe Drinking Water Act and Vermont's Water Supply Rule

Employed by a municipal entity (city, town, village, or fire district) or a privately owned entity (homeowner association, campground, etc.). There are also contractors that operate many small water systems like schools and restaurants
Wastewater Treatment Operator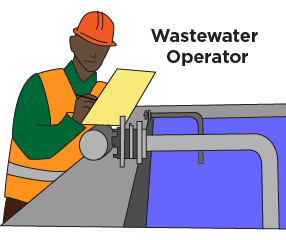 Responsible for treating used water from homes, businesses and industry

Remove pollutants through disinfection, filtration, and/or other methods

Test water for pathogens and contaminants 

Return treated water to lakes and rivers

Comply with regulations from the US Clean Water Act and Vermont's Wastewater Management Program

Employed by a municipal entity (city, town, village, or fire district) or an industrial facility (dairy, paper manufacturer, brewery, etc.)
Water Distribution Operator: responsible for the infrastructure that transports drinking water from the treatment plant to customers
Laboratory Technician: tests water samples at water and/or wastewater treatment facilities
Engineer: designs treatment plants, infrastructure, and treatment process equipment
Regulator: works for state or federal agencies to ensure water quality and public health regulations are met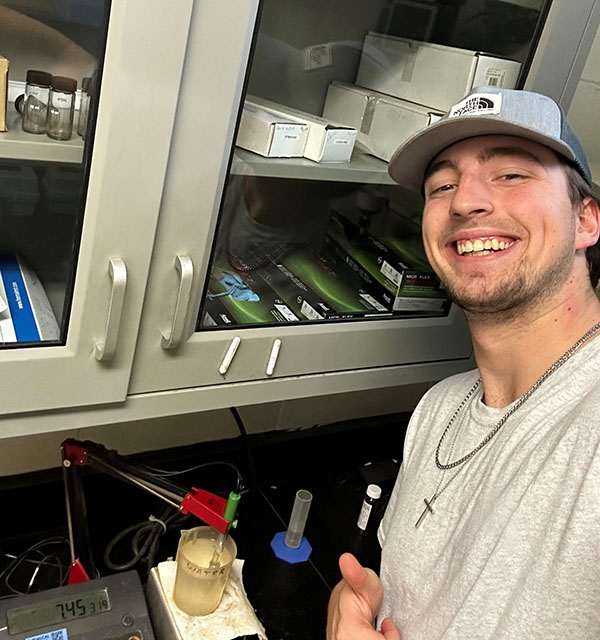 There are a number of ways you can find a job in the water resources industry. Here are a few online job boards:
Vermont Rural Water's Classifieds Page — for water/wastewater jobs in Vermont
Vermont League of Cities and Towns' Classifieds Page — for municipal jobs in Vermont
National Rural Water Association's Career Center — for water/wastewater jobs across the country
Many employers also use job sites like Indeed.
You could also contact the town where you live to see if they have job openings or internship opportunities. You could even start in the public works department or as a seasonal employee (mowing lawns, plowing roads) and ask to cross-train at the water or wastewater facility.
How to Become an Operator
Qualifications
There are just three basic qualifications you need when you start (some employers may have additional required qualifications):
Be at least 18 years of age
Have a high school diploma or GED
Have a valid drivers license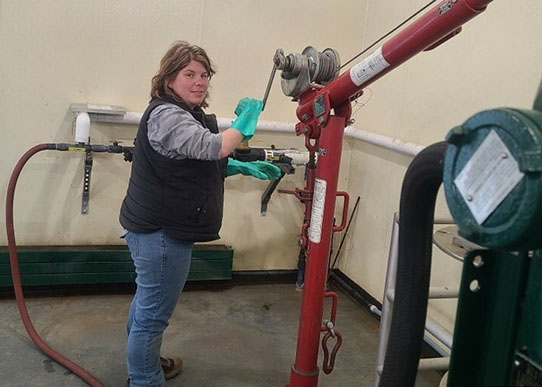 Certification
Drinking water and wastewater treatment plants are required by law to have certified operators. Certification requirements vary by state, but generally require passing an exam and taking continuing education classes every few years to renew your license. Here are the basic steps:
Be hired by a water or wastewater treatment plant
Get an Operator-in-Training license, which means you are working towards full certification
Study for the certification exam. You can take classes with Vermont Rural Water or study on your own using textbooks and online material.
Pass the exam with a score of 70% or higher
Become fully certified after you have 1–2 years of experience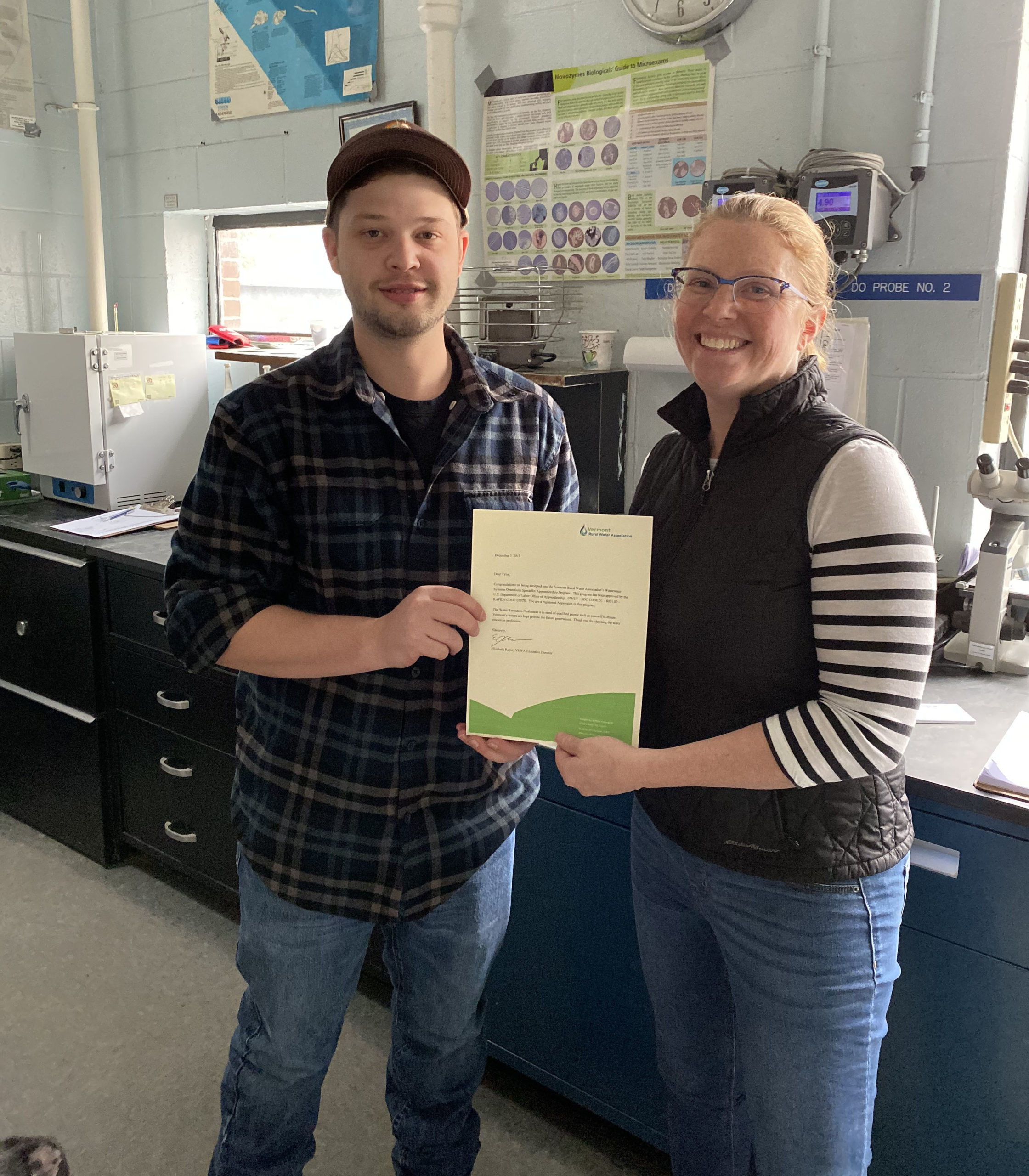 Apprenticeship Opportunities
Vermont Rural Water works with drinking water and wastewater systems across the state to provide apprenticeship opportunities for new hires. Apprentices receive on-the-job training from a mentor at their workplace. They also attend classes taught by Vermont Rural Water staff to help prepare for the certification exam. This program is a great way to begin your career as a drinking water or wastewater operator.
Apprenticeships that are registered with the Vermont Department of Labor are two-year, full-time positions, during which apprentices will be paid a salary. Apprentices will receive 288 hours of classroom instruction and 4,000 hours of on-the-job training.
To become an apprentice, apply for an apprenticeship position at a drinking water or wastewater system. There is no age restriction on being an apprentice.