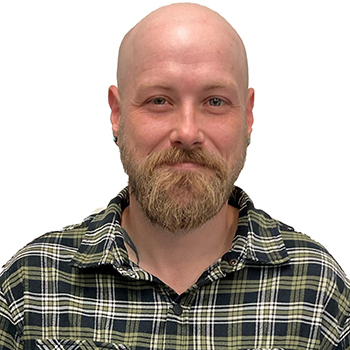 Welcome Forest
Forest Anderson is joining Vermont Rural Water as a Wastewater Systems Specialist. He will be helping wastewater systems around the state and helping towns implement new decentralized wastewater systems.
Forest has previously worked as a water and wastewater operator at Sugarbush Resort as well as at Endyne Laboratories. He has a BS in Ecology and Environmental Sciences from the University of Maine. 
We are excited to have him join the Vermont Rural Water team!
Workshop on Wastewater Communications
The Environmental Finance Center (EFC) West is teaching a free two-day workshop about how to talk to your community more effectively about wastewater concerns. Click here for more information.
The workshop is October 4–5 at the Vermont College of Fine Arts in Montpelier. A total of 9 wastewater TCHs are available (6 TCH on Oct 4, 3 TCH on Oct 5).
Register at https://forms.office.com/g/CiUU5vJFay
LIHWAP Assistance Program Extended
The Low Income Household Water Assistance Program (LIHWAP), which was scheduled to end September 30, has been extended for another 6 months. This program is federally funded and run by the Vermont Department for Children and Families (DCF) to help eligible households pay their water and sewer bills. There is still about $550,000 available.
Eligible households are those with overdue water/sewer bills and income below 60% of the state median income based on household size. DCF is not doing any promotion of this program, so utilities are encouraged to reach out to customers who may be eligible.
Find information for utilities and outreach materials at https://vtruralwater.org/lihwap/
The customer application is at https://dcf.vermont.gov/benefits/hwa