Wayne Graham, Wastewater Systems Specialist at the Vermont Rural Water Association, was just announced as the winner of the 2019 EPA New England Wastewater Trainer of the Year Award.
This award is given by the U.S. Environmental Protection Agency New England Office to recognize Wayne's outstanding work providing outreach and training to municipalities. Wayne's efforts are instrumental in protecting and improving the environment in Vermont and beyond.
Wayne will be honored at the New England Water Environment Association awards luncheon in Boston on January 29.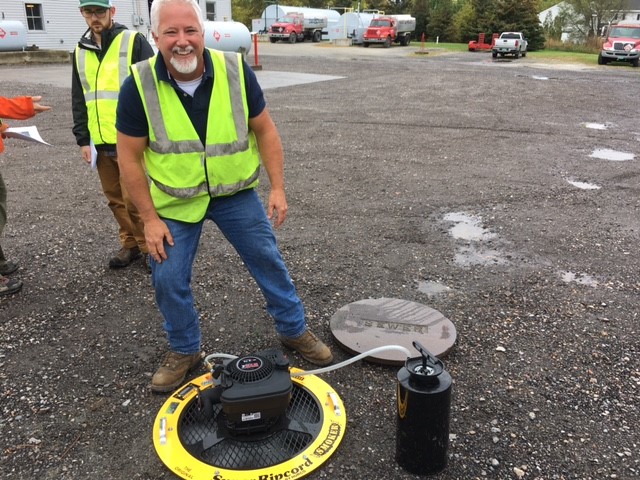 Wayne Graham demonstrates smoke testing.
Last year, Wayne led 9 formal training courses on topics including system sustainability, pump stations, motor control panels, and discharges from breweries. He also partners with the Green Mountain Water Environment Association as one of the expert instructors of the Wastewater Operations Course every spring and fall. This is in addition to the training and assistance that Wayne provides to operators at wastewater treatment facilities across Vermont.
Want to take a class with an award-winning trainer? Sign up for one of Wayne's trainings here!