Name: Carol O' Donoghue
System: Alburgh Fire District #1
Title: Water Operator
Tell us about your utility and its staff.
The system has a hands-on board and employs a treasurer and a new clerk named Sue Lynch, who also runs a cyanotoxin program here in Vermont.
What is your favorite part of your job?
My most favorite is nutrient testing. I also love being a female operator, since only roughly 10% of us in the industry are female.
What is your least favorite part of your job?
My least favorite part is writing out monthly operations reports, since nothing at our system is computerized.
What is one of your favorite memories in this career?
Teaching a water training course out in Randolph, Vermont.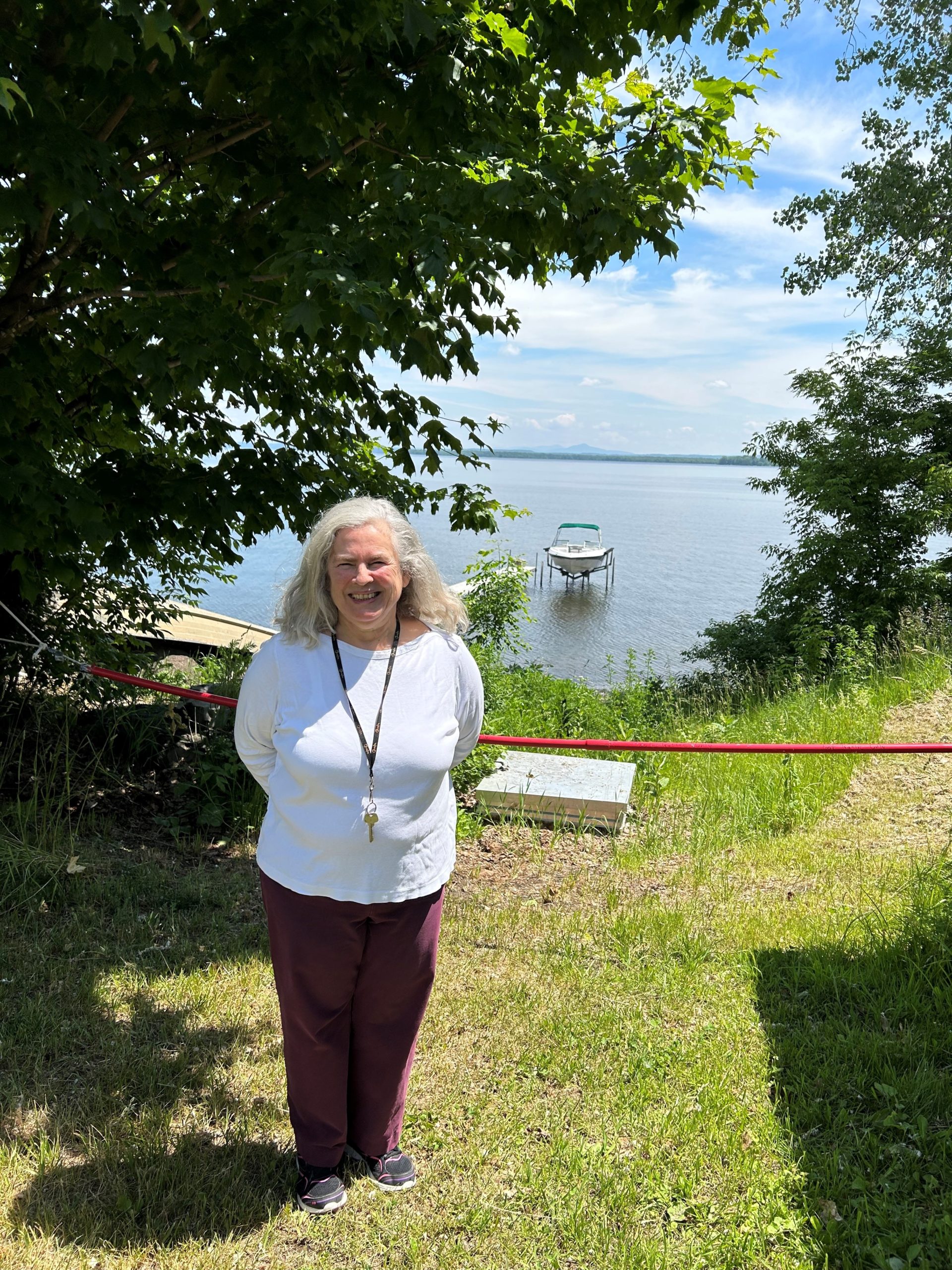 Carol O'Donoghue at the source water intake for Alburgh Fire District #1.
What does your system do well? What could it improve?
Our water is always reported with a good taste and smell, but we could definitely improve financially. Additionally, we could improve upon our raw water intake, since we do sometimes have low water.
What is your proudest moment in your career?
I was a water operator for this system for about 2 or 3 years before finally getting certified, which I was especially proud to achieve.
How has the water industry changed over the years?
Along with the rest of the world, it is much more computerized and technologically advanced.
Do you have any advice for other water operators in Vermont?
Take advantage of resources available from the State of Vermont, as well as Vermont Rural Water.
Thank you, Carol, and to all of Vermont's water and wastewater heroes who perform essential services to protect the health and environment of our communities!
Do you know a Water Hero who should be featured here? Email info@vtruralwater.org